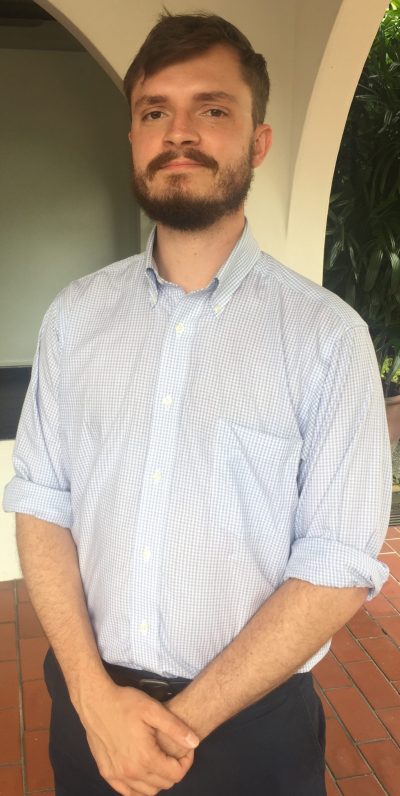 Chris Dzengelewski – drum set, beginning/intermediate woodwinds, jazz/rock/pop ensembles
Chris is an experienced drummer and music educator born and raised in New England. He is also an alumni of the Berklee College of Music and former member of the United States Army Band. He has been active in the global music community for over 12 years as a performer and teacher.
While in college, he began teaching individual music lessons, and ultimately founded a broad-based music school where he assembled a team of highly talented music teachers from the Boston community. Chris's international teaching and performance experiences have been in India, Europe and Southeast Asia. He also has classroom teaching experience (band, general music) in private schools (Singapore) and public schools (NH, USA). Chris holds a bachelor's degree in music performance/percussion from the University of Maine.
Chris enjoys playing the piano & clarinet, composing, and spending time with his wife and two children. 
Chris's teaching philosophy: "I teach with structure, theory, and a demonstrated commitment to lifelong learning.  I strive to be a positive influence for my students by modeling genuine enthusiasm and love for my work. I take pride in developing high-performing students and performance groups, and seeing the many ways they share their talents with their communities."