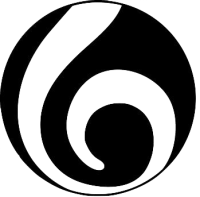 Becky Mulkern has been a licensed Naturopathic Doctor in the state of New Hampshire for 40 years and an active member in the New Hampshire Association of Naturopathic Doctors, who she helped with their licensing effort in the early 1990's.  Over the years she has taught many clients about true health, given lectures to many groups and organizations and written a book called "Life is an Opportunity."  In her professional work she focuses on nutrition, reducing stress and healing trauma and PTSD, healthy life styles, herbal and homeopathtic medicine, ONDAMED Pulsed Biofeedback therapy and pain reduction and sports medicine.
Becky has served on the founding Board of the White Mountain Waldorf School in Conway and as a director of the ESSC Jr. Ski Program, (1970-1974). She has worked as a ski race coach at Attitash and Wildcat ski areas and a faculty member of the College for Lifelong Learning for UNH (1997).
Becky has been a volunteer for Mountain Top Music since 2018 and a trustee since 2021.  She is an active member of various committees, including the concert committee.  She has greatly enjoyed taking piano lessons at the school and hopes that others will take advantage of these fabulous music classes right here in Conway.