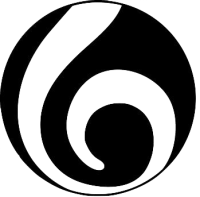 Sarah Kimball, trustee – secretary
After majoring in biology at Carleton College, Sarah Kimball earned a Master's degree in zoology from the University of Massachusetts. A tour with the Peace Corps in Iran provided an exposure to life in the developing world and a chance to travel in the Middle East, Nepal, and East Africa. Her biology training led to various positions in research labs, work as an environmental consultant, and as a teacher of high school biology and math at Gilford High School, Brewster Academy (where she was chairman of the science and math departments), and Kennett High School.
Most recently Sarah has used her writing skills working on the editorial staff of a local newspaper and then as production editor at a small book publishing company, from which she retired in 2011. A resident of Jackson, New Hampshire since 1983, Sarah has served on various town committees including the Planning Board and the Whitney Community Center oversight committee.
Throughout her life Sarah has maintained an active avocation in music, beginning with piano lessons at age 9, followed soon by flute lessons. She was a concerto soloist in high school and has performed with several bands, orchestras, a woodwind trio, and choral groups. She has been a member of the Mountain Top Music Center board of trustees since 2014.