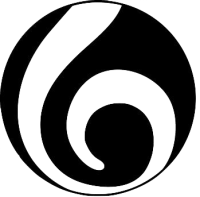 Laura Riggs-Mitchell, trustee
Laura Riggs-Mitchell has a bachelor's degree and 2 master's degrees and is a member of the National Honor Society of Phi Kappa Phi. Laura taught home economics/family and consumer sciences and english at Cumberland High School in Rhode Island, where she was recognized as both a Rhode Island and Family Circle magazine National Home Economics Teacher of the Year. As adjunct faculty at Johnson and Wales University, she met her husband, Ray, who was also adjunct faculty there.
After working as service learning coordinator for the Cumberland School District for two years, she was responsible for the high school being recognized as a Service Learning Leader School in 1999 (one of only 70 in the country) by the Corporation for National and Community Service. She then designed and implemented the school committee's mandate for a Service Learning graduation requirement, in addition to serving as assistant principal of Cumberland High School, where she remained until her retirement in 2006.
Laura served as executive director of the Pequawket Kids Association (PKA) After School Program,serving 8 towns in western Maine's MSAD 72. A year after her retirement as executive director, she was elected president of the PKA board of directors. While in Maine, Laura was invited to join the Fryeburg Rotary, where she remains active. Along with Sarah Kimball, also on the board, Laura devotes time in the winter to coordinating volunteers for Jackson Ski Touring races. Laura is a member of the Daughters of the American Revolution.
Laura has served on the board development committee of Mountain Top Music since she became a trustee in 2011. She has served on the MTMC capital campaign committee and chaired the strategic plan committee, and as chair of the MTMC board.