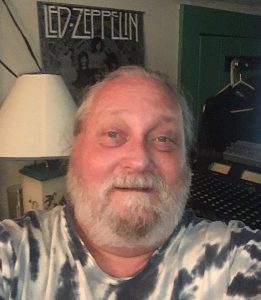 Bruce Berquist – composition, songwriting, musicology, music technology, music business
At the age of 4, Bruce showed such an interest in his mother's new piano that he started formal piano lessons at the age of 5. He has never lost interest in the piano, but has since added a number of other instruments to his repertoire. His favorites are keyboards of all types and bass guitar, along with indigenous tribal instruments and percussion.
In his early teens, he got his start as a composer and recording engineer. His great-grandfather was a successful lyricist, and Bruce idolized and loved him. That relationship showed Bruce the connection between poetry and music, and he published his first song in 1974, at the age of 17.
He has composed commercial jingles and music for professional theater, and done session and sound engineering gigs in the U.S. and abroad. Working in those high-pressure environments taught him to quickly turn his spontaneity and creativity into a finished product, and helped shape his coaching and teaching.