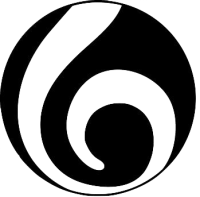 Lois Burleigh graduated from Bryn Mawr College with a BA in philosophy in 1971, and began a nearly 30 year career in investment management, working for firms in Philadelphia, Boston, and the DC area. For the last 15 years of her investment career Lois was Managing Director – Equity Investments for ASB Capital Management in Washington DC, where she oversaw staff responsible for equity research, fund management and trading. Lois is a Chartered Financial Analyst (CFA) and served as director (1983-1986) and president (1987-1988) of the Washington Society of Investment Analysts (now the CFA Society Washington DC.)
Lois retired from ASB Capital in 1999 to pursue a new career in counseling. She received her Masters of Social Work degree from Catholic University in 2002, and was a licensed clinical social worker (LCSW-C) in Maryland until October 2017. Lois worked as a counselor for a community counseling agency in Rockville, MD and then as the employee assistance counselor at the Naval Research Lab in Washington DC.
When Lois retired from counseling in 2012, she and her husband Bill Hutchins bought a house in North Conway, spending 5 months of each year in the Valley. They became year round residents in 2017. Looking for voice lessons in 2012, Lois found Mountain Top's adult singer group, and has been taking lessons at Mountain Top ever since. Lois' particular interest at MTMC is in the school, and making it as affordable as possible for young students. She joined the MTMC board of trustees in 2017.