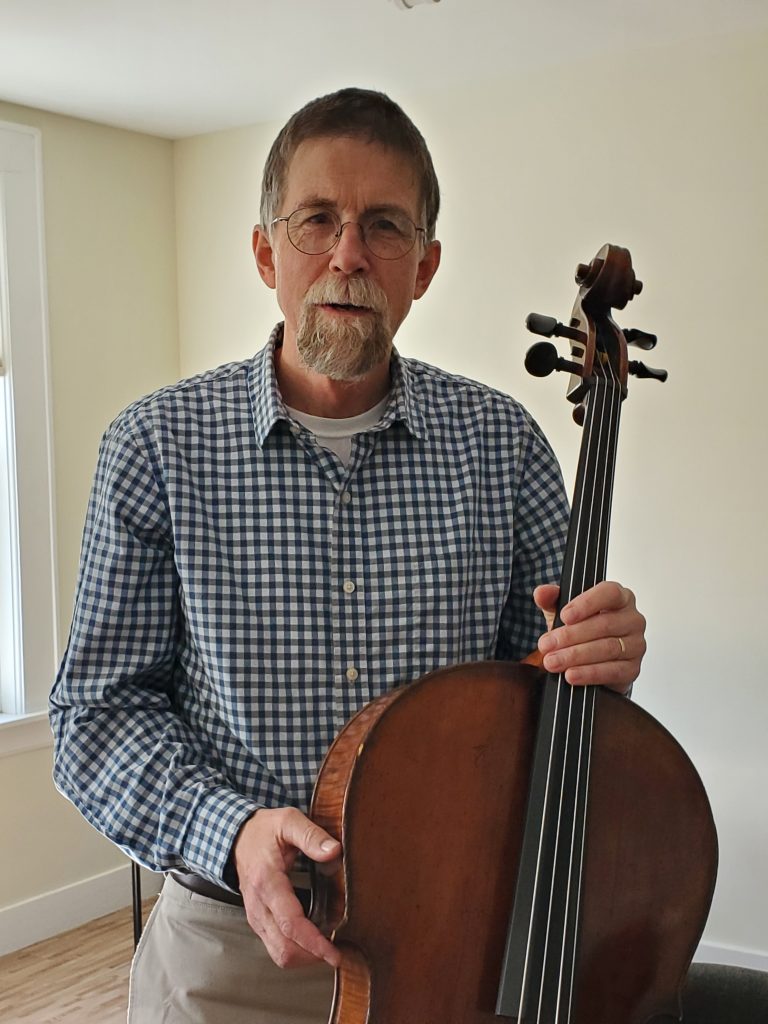 Doug Kendall, cello
Doug Kendall started playing the cello in fourth grade –  "a long time ago!" he says. He studied at the Hartford (Connecticut) Conservatory, with Leslie Parnas at Boston University, and at the University of Montana.
He's played in community orchestras in Connecticut, Montana and New Hampshire. He performs with the White Mountain String Quartet, along with Mountain Top viola and violin teacher Chris Nourse.
Doug taught Latin at the Holderness School in Holderness, NH for 37 years until he retired in 2020.