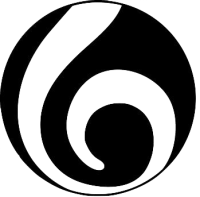 After graduating from high school as valedictorian, Mona L'Heureux went to Franklin and Marshall College, double majoring in biology and philosophy. There she won the Noss Prize in Philosophy for highest grade average in philosophy courses. Mona went on to the University of Pennsylvania, earning her Doctor of Dental Medicine degree. During college, she was awarded National Science Foundation grants for summer travel to University of California, Santa Cruz to do research in neurophysiology. She then attended UCLA, receiving a certificate in orthodontics as well as her Master of Science in oral biology. 
Mona established a solo orthodontic practice in Newport, Rhode Island where she pursued her passion for sailing and body surfing. She moved to North Conway, New Hampshire when her interest turned to rock climbing. Mona now works part-time as an orthodontist in Whitefield, New Hampshire.
During a ski trip with her husband to Chamonix, France, Mona realized a need for a ski hat that was functional as well as fashionable. She started and is Owner/Queen of Choucas Hats, a company that designs, manufactures, and distributes performance head and neck wear for aerobic cold weather activities.
Mona started taking violin lessons at Mountain Top as an adult beginner, worked her way through the beginner adult ensemble, and plays both violin and oboe in the Mountain Top Community Orchestra. She recently added soprano sax to her instrumental repertoire.
She joined the Mountain Top board as a trustee in 2009 to be a voice for active music students. She serves on the concert committee as the liaison for the Mountain Top Community Orchestra.