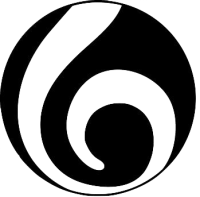 Jonathan Goodwin, trustee
Jonathan Goodwin moved to the Valley in the mid 1970s. After a stint as a horse logger, happy to have survived, he began making signs for local businesses. Over the years, his business, Gemini Sign & Design, Ltd., has grown to become the Valley's premier sign company.
Jonathan took up the clarinet as an adult, and a complicated relationship ensued. He played for many summers with the Mt. Washington Valley Band, and served as its treasurer. In the early days of Mountain Top Music Center, he joined the nascent orchestra, becoming a regular in both orchestra and group ensembles performing with various combinations of musicians. One of them, Kimberly, a talented recorder player, became his wife.
Jonathan  has served on the Tin Mountain board of directors, Town of Eaton school board, Henney Scholarship Fund as a trustee, and the Town of Conway Sign Committee. He joined the Mountain Top board of directors in 2009.